Applied Skilled Trades Program
Applied Skilled Trades Program
Get the Skills Needed for In-Demand Trades Jobs
The Applied Skilled Trades Program (ASTP) was created to help agencies develop a more highly skilled workforce and expand their pool of qualified candidates for future journey-level vacancies. The program has two tracks for participants: a traineeship and a certificate program.
ASTP Program Overview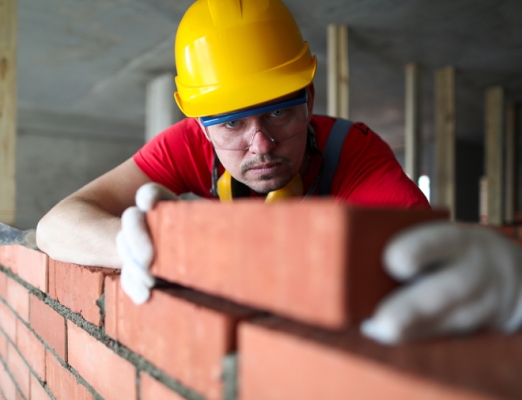 ASTP is a two-year training and development program that provides employees with classroom and hands-on training in the following skilled trades: 
Carpenter 
Electrician 
Mason and Plasterer 
Plumber and Steamfitter 
See a list of core and trade-specific program course listings
ASTP Qualifications: Must be 18 years of age or older; possess a high school diploma or a General Equivalency Diploma (GED), and be a full-time CSEA-represented NYS employee (SG-12 or below) with at least one year of service.
Managers, CSEA Leaders, and Supervisors Working Together
Participation in the ASTP requires agency/facility managers, CSEA local presidents, and supervisors to work cooperatively to provide participating employees with the support, supervision, and release time (without charge to leave accruals) required to complete the two-year program. This program is available at no cost to agencies/facilities and participating employees.
Two Tracks to Success
Two-Year Traineeship
The two-year traineeship includes both the required trade theory instruction and 4,000 hours of on-the-job training (OJT) necessary for employees to advance to one of the SG-12 non-competitive journey-level positions listed above. Agencies are required to provide participants with OJT during their traineeship. 
Two-Year Certificate Program
The two-year certificate program provides the coursework required for employees to advance to one of the journey-level positions listed above. Employees who finish the certificate program must still complete 4,000 hours of OJT in the specific trade to qualify for an appointment to a journey-level position. 
What's Related
Tuition Benefits Program - Eligible employees can use this program to pay for courses at participating trades/vocational schools or receive reimbursement for money already paid for accredited schools. Did you know that Tuition Benefits can be used to help you obtain your Commercial Driver's License (CDL).
Statewide Targeted Tuition Programs - Eligible employees can obtain additional tuition assistance if they meet program criteria or are pursuing specific career goals. Examples of some targeted tuition programs include:
Statewide Targeted Tuition Program for Heating, Ventilation, and Air Conditioning (HVAC) for CSEA represented New York State Employees seeking a Plant Utilities Assistant (PUA) or a Plant Utilities Engineer (PUE) Position
Statewide Targeted Tuition Program for Welding
Partnership Course Catalog - CSEA leaders and NYS managers bring a course to your worksite.
Skills for Success - Courses that can help you develop the skills required to advance your career.
How to Use a Portfolio to Market Your Skills - A portfolio is a collection of your best work samples and provides proof of your accomplishments.