How to Use a Portfolio
To Prepare for a Job Interview
What is a Portfolio?
In today's competitive job market, having a resume may not be enough. Employees in every type of workplace should also consider creating a portfolio. A portfolio is a collection of your best work samples and provides proof of your accomplishments.
Portfolios can help you:
Illustrate your relevant skills and abilities to employers.
Show and not just tell.
Showcase the competencies you would list on a resume or talk about in an interview.
Keep track of your accomplishments for your annual review or position yourself as the lead candidate for the next promotion.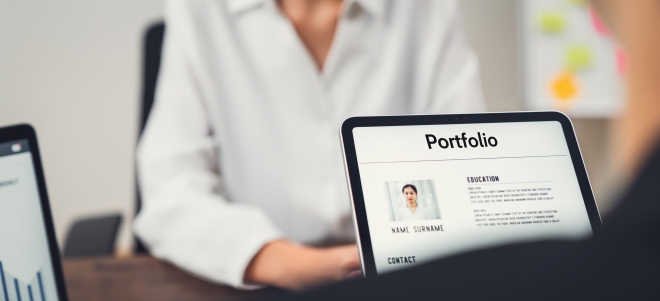 What to Include in Your Portfolio
An effective portfolio is well organized and planned. It can contain the following types of documents:
Resume (e.g., chronological, functional, combination)
Training (e.g., NYS Administrative Assistant Traineeship)
Transcripts of course work (e.g., vocational school, community college, university)
Licenses or certificates (e.g., Applied Skilled Trades Program, Customer Service Certificate Program)
Professional affiliations (e.g., NYS Nurses Association)
List of workforce competencies mastered (e.g., verbal and written skills, computer skills and technology, interpersonal and customer relations)
Graphics, videos, or PowerPoints you have created
Awards and letters of reference
Community service (e.g., volunteer for youth sports, food pantry, senior center)
Where to Find ePortfolio Options
Most colleges and universities offer ePortfolio applications for their students as an educational tool to assist with their personal and professional growth. Some ePortfolios are also included within the curriculum. Ask your Student Services Office or Career Services Office to determine what your college provides. If that is not an option for you, Squarespace, WordPress, and Weebly offer free platforms to create unique websites that will serve as effective digital portfolios.
Complete a Partnership Online Certificate Program
Include it in Your Portfolio!

When you successfully complete an online certificate program such as the Microsoft Excel 2016 Certificate Program or the Customer Service Certificate Program through the Partnership, you have: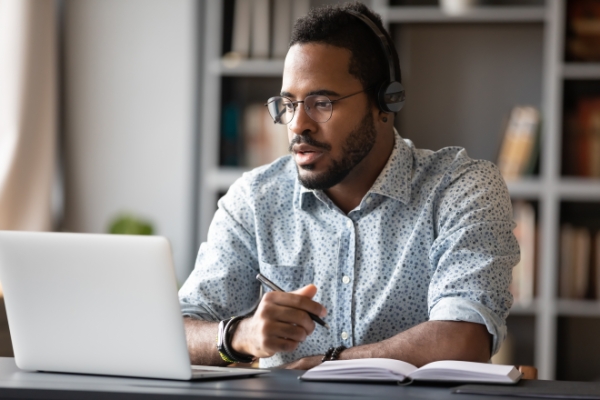 Gained valuable knowledge and skills that you can use right away in your job and your personal life.
Earned a valuable certificate from the Partnership.
Received a required certificate course list.
Obtained important workforce development competencies.
Workforce development competencies are defined as job-related skills based on a set of standards. These standardized job skills help employees to succeed across a variety of occupations. Find out more about the Partnership's workforce development competencies.