Adult Education Basics
Refresh Your Language, Math, Reading, and Writing Skills
Build Your Confidence
You have goals, and we want to help you reach them!
Let us provide the support and training you need to deepen your knowledge and gain new skills. Take the first step by exploring our Adult Education Basics program.
Whether you're a new state employee or a seasoned professional, you'll build confidence and gain practical skills for work and life.
Improve Your Skills
Get the support and training you need to refresh commonly used workplace skills. 
Language
Practice speaking, reading, writing, and listening in the English language.
Math
Practice key concepts and build skills to improve your ability to work with numbers.
Reading
 Build your skills to become a more effective reader.
Writing
Create, develop, and improve your writing skills.
Get Results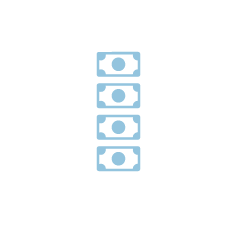 The percentage of past participants who reported their Adult Education Basics course participation was a factor in getting promoted.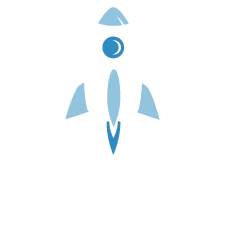 The percentage of past participants who increased their reading, math, and writing skills by at least one grade level.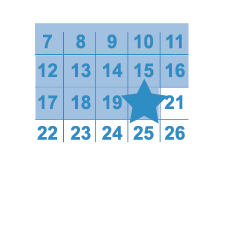 On average, participants increase by 1.5-grade levels in as little as six weeks.
Adult Education Basics Courses
Classroom or Online Training
Learn with us each fall and spring as part of our Skills for Success program. Course offerings and formats, including classroom location, vary each semester. 
On-Site Training
We can deliver training directly to your worksite upon labor-management request.
How It Works
Our courses are free and open to CSEA-represented NYS employees. Other CSEA-represented employees may enroll as space permits. Follow these steps to get started. 
Talk to Your Supervisor
With your supervisor's approval, you'll get release time from work to attend the entire course without charging leave credits. 
Enroll
Once you find the course you'd like to attend, enter the relevant SLMS Class Code into the Statewide Learning Management System or our application form. Both methods require supervisory approval before you'll be officially enrolled in the course.  
Start Learning
You'll attend classes online or in-person for a specific time period. After successfully completing the course, you'll earn a certificate of achievement. 
What to Expect
Strengthen your skills in a supportive community.
A Supportive Community
You'll love our small class sizes and the support you receive from your instructor. 
A Positive Learning Experience
You'll attend classes with people of all ages and skill levels. 
Personal Growth
Increase your self-esteem, motivation, and confidence.
Skills Assessment
Track your progress on the first and last day of class with a skills assessment.
What Past Participants Had to Say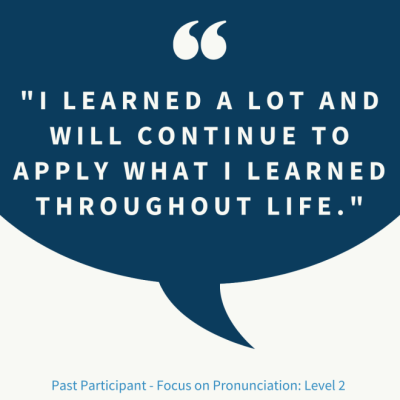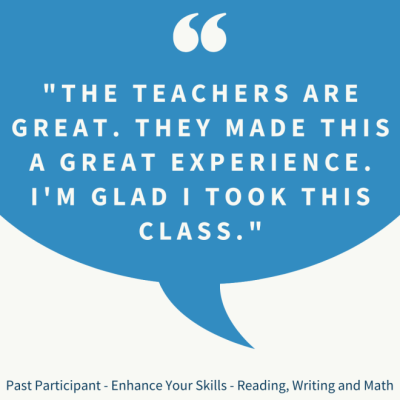 Beyond Basics
Get Advice and Referrals from Our Advisors
You can get help paying for tuition to take related course offerings at your local BOCES, community college, or another provider. This may include English for Speakers of Other Languages, high school equivalency, or preparatory courses.