Adult Education Basics Statewide Program
Welcome
The Adult Education Basics (AEB) Program helps CSEA-represented NYS employees improve their job knowledge, develop new skills, boost work performance, and build confidence to enhance skills. Courses this semester will be online.  
Accessing AEB Courses Remotely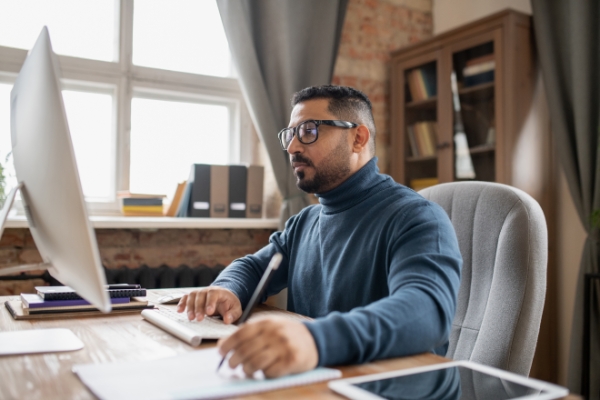 This semester AEB will be using Canvas. Canvas is a cloud-based learning management system that enables participants to communicate with their instructor and classmates. Canvas also allows participants to access all course materials, attend lectures, and work in groups remotely. Classes will be held for three hours, two days per week.
Our Canvas resource center can help you whether you are new to Canvas or want to learn more.
Assessment
There will be a mandatory Pre TABE (Test for Adult Basic Education) Skills Assessment scheduled during the first day of class on September 20th for Math Refresher 2 and November 8th for Effective Reading Skills 2. There will be a mandatory Post TABE Skills Assessment scheduled during the final class session of the semester.

Note: There will be an opportunity for participants to utilize 'office hours' every Wednesday, for a one-on-one discussion with their instructors.
Enroll In A Course
Enrollment in the Partnership's AEB courses is done through the Statewide Learning Management System (SLMS). SLMS is a web-based application used to manage, deliver, and track training for all NYS employees.
If you already know your user name, password, and the Partnership course you want to take, Log in to SLMS. 
Tip: Copying the SLMS Class Code from the course description(s) will help you find the class quickly in SLMS.